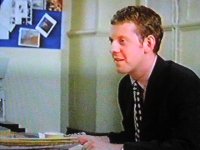 Detective Constable is
a rank in the police force and is occupied by some of the characters in the Scottish police drama Taggart. In 1987, the rank was held by
Michael Jardine
before he was promoted to Detective Sergeant and worked his way up through the ranks.
Jackie Reid
was a Detective Constable when she was seconded to CID in the episode Rogues' Gallery, and when Stuart Fraser joined the team in 1994 (
Black Orchid
), he too was a DC. More recently in the 2010 series, the rank has been held by newcomer
Mita Rahim
.
Ad blocker interference detected!
Wikia is a free-to-use site that makes money from advertising. We have a modified experience for viewers using ad blockers

Wikia is not accessible if you've made further modifications. Remove the custom ad blocker rule(s) and the page will load as expected.