Series 27 premiered on STV in Scotland in October 2010 and will air in the rest of the UK in 2011 on ITV. It is the first series to be shot in high definition. The channel Alibi has the rights to air the repeats of this series first. This series marked the introduction of a new era of Taggart. After the uncertainty of Taggart in 2009 a new series was confirmed and a new production team was brought in. This series also introduces several new characters: Karen Campbell, Mita Rahim and Duncan Clarke.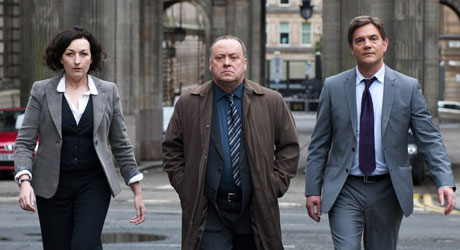 Ad blocker interference detected!
Wikia is a free-to-use site that makes money from advertising. We have a modified experience for viewers using ad blockers

Wikia is not accessible if you've made further modifications. Remove the custom ad blocker rule(s) and the page will load as expected.